Day 5
Been a quiet day. Nothing much to update.
Got stuck up with my other projects. I have been desperately waiting for my developer to complete a new tool for Amazon. Well, lots of things has been done today and the first prototype is ready. I can't explain how excited I am to test it next week.
But yes, I got a reply from Facebook team. The update is about the new account and the payment method. The new account is still working but the advertiser account will be disabled for ever I guess. Check with the reply that I got from the fb team.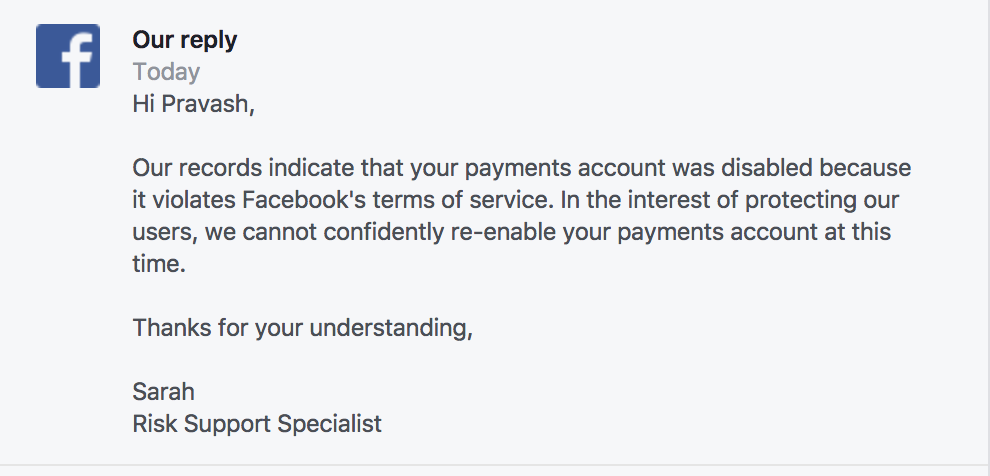 Now the pain is getting real!
Day 6
I got stuck with other works so I don't have any updates on the plan.
On day 5 I expected that day 6 won't have much of the update. This is the one reason why I waited for day 6 before posting my updates about day 5.
Now you know why this post covers the updates from day 5 and 6.