July of 2017 is ending in few minutes…
I started my blog from the first month of 2017 and I promised myself that I would have at least 12 posts by the end of this year. Since regular writing is not something that I do, I even find it very hard to write down the things that I know about.
Umm, it's hard! It's a hard thing for me to do.
Because, writing is just another level for me 🙁
Everyone who knows me well knows that I am a workaholic guy. To be honest, there isn't any dull moment when I work. You can read more about me here just incase you bumped into this post out of nowhere and you are wondering, "Who the hell is this guy?"
So, I have decided to spend less time in my office and more time at my home in the month of August. I want to be alone for a while. There are few things I want to achieve within August.
1) Amazon Merch:
I got approved on 31st May and then I have already filled up my slots with 10 t-shirt designs but I haven't managed to get any sales yet. I am a member of few Merch groups on Facebook. There are so many motivational posts about how people made their first sale within the 24 hours. The last design I uploaded was exactly on June 13th.
Why no sales? Because I had other things to take care of first.
My goal here is to make at least 5 sales with in August, even if I have to start it all again.
Get shit done!
2) Start Dropshipping business:
Start Dropshipping! I will be doing my final research on drop shipping within the first 7 days and then I will be launching my store.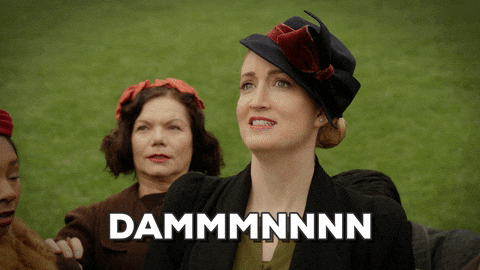 One of my friends has already started Dropshipping, stopped it for a while, and started it again. The thing, here, is that I came across Dropshipping before him and I haven't yet started and he has already made some sales.
Every time I talk about how he is doing with his e-commerce business he is like "Not bad! But your next week never came and you never started".
Stop procrastination!
3) Workout:
I am not a lazy person but I am so much addicted to my work. Besides playing futsal twice a week, I don't do much of any fitness routine. So, 20/30 minutes of workout every day for 31 days of August.
Zero Excuses!
4) Write 1 post each day until the end of August:
In the beginning of this post, I mentioned that writing is just not my cup of tea. Starting from August 1st, I will be documenting my each day of the month in my blog. Short or long post, doesn't matter!
The goal is to write for 31 days! Stick to the plan!
5) Read a book:
Finally, I found this book. Bought it but before I could start reading, something terrible happened. Thanks to my stupidity, the book got soaked in water.
Read more!
These are just some of my personal goals that I want to achieve in August while spending more time at home. This post is just a brief about milestones for the upcoming month.
If you ask me if I can keep things up to the plan, I can't answer you. At least, not now. We know that, most of the time things do not go as planned and we always have high priority things coming up then and now.
So what's the catch here?
To stick to the plan and get the shit done! NO MATTER WHAT!
NO EXCUSES!